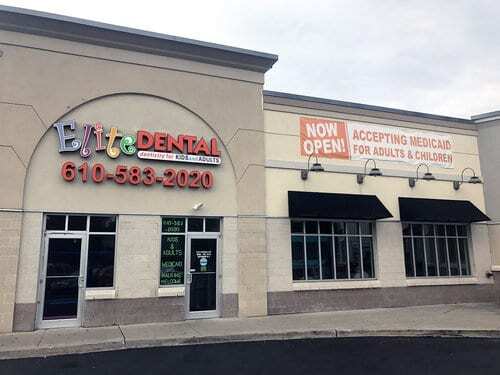 150 South MacDade Blvd, Suite G Darby, PA 19023
Cross Streets: Springfield Rd & S MacDade Blvd
Next to Save-A-Lot
Get Directions
---
Elite Dental - Family Dentist Located in Darby
Darby, Pennsylvania is not just the birthplace of world famous actor and comedian W. C. Fields, it is also home to Elite Dental, an industry leading dental clinic offering comprehensive services for you and your family.
Our clinic is easy to find. We are located on MacDade Boulevard near Springfield Road next to the Save-A-Lot grocery store in the heart of Darby. For the convenience of our patients we offer evening and weekend hours and accept all forms of dental insurance.
We are founded and led by a dentist who believes that quality dental care shouldn't be a luxury for patients. It should be a regular and consistent part of every individual's personal health. At Elite Dental we bring the highest level of dental care to patients of all age and income levels.
Our dentists have the best available training and tools and our offices are equipped with the leading technology to ensure that you get the greatest possible care for every procedure. Services provided at Elite Dental in Darby include: dental check-ups, teeth cleanings, exams and x-rays, root canal, tooth extractions, teeth whitening, and many more.
Don't wait to take a positive step to benefit you and your family's dental care. Make an appointment today. We look forward to seeing you.