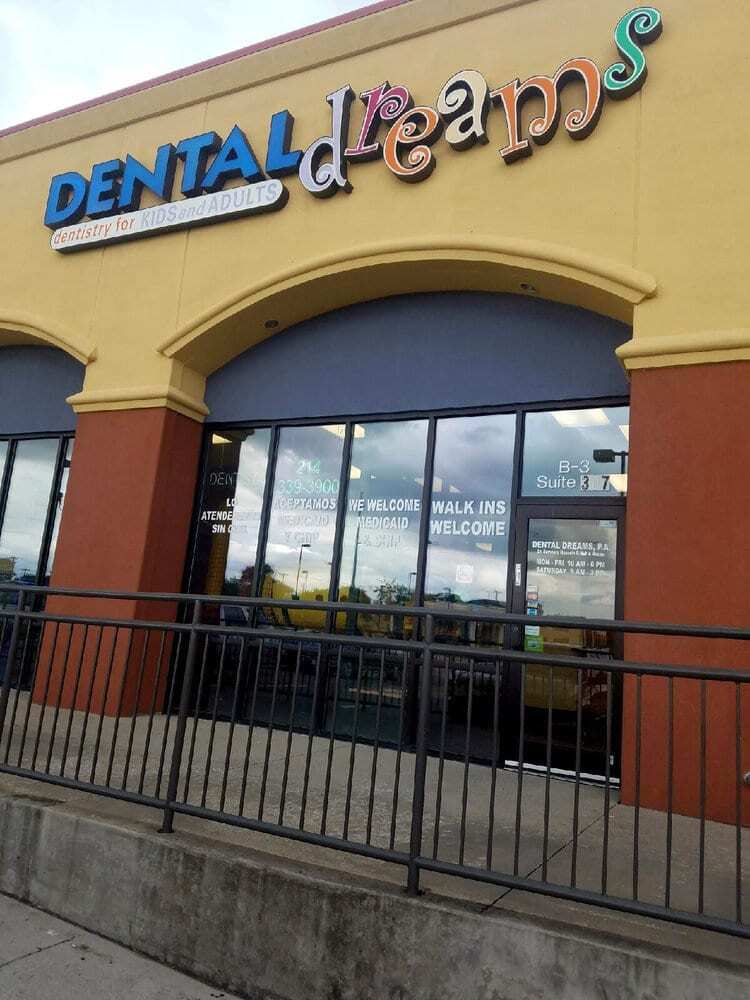 3434 West Illinois Avenue, Bldg 3, Suite 307 Dallas TX 75211
Cross Streets: W Illinois Ave & S Westmoreland Rd Next to Fiesta Supermarket
Get Directions
---
Dental Dreams - Family Dentist Located in Dallas
Dallas, Texas is not only the home of the mighty Dallas Cowboys, but also the home of Dental Dreams. Located off West Illinois Avenue next to Fiesta Supermarket, our office is focused on creating the best experience for our patients and providing top-of-the-line dental services for adults and children. We combine great service with unbeatable pricing and a knowledgeable, well-trained dental staff. We accept all forms of dental insurance and offer flexible evening and weekend hours for your convenience.
As a family-friendly dental office, we offer a wide array of services to meet each individual need, including: dental check-ups, teeth cleanings, exams and X-rays, root canal, tooth extractions, teeth whitening, and more. All of our Texas dentists are experienced in performing ALL avenues of general dentistry. Unlike some dental practices that only provide limited services, we see and treat any/all dental problems with excellent results. Don't just take our word for it, take it from people like Carlos M. who said, "I can't imagine a better service experience."
At Dental Dreams, we strive to deliver the quality care all patients deserve in a fun and friendly environment. We are committed to bringing first-rate dentistry to all Texans, regardless of their payment method. Our goal is to ensure this is the last dental office you will ever need in Dallas.