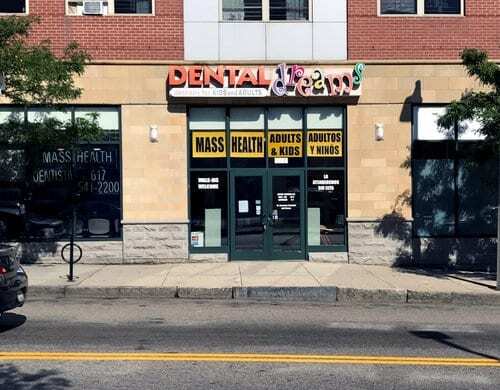 3033 Washington Street Roxbury MA 02119
Cross Streets: Washington St & Columbus Ave
Behind McDonald's
Get Directions
Your information is secure, we will not share or sell your information.
---
Dental Dreams - Family Dentist Located in Roxbury
Located in the Roxbury neighborhood of Boston near the intersection of Washington Street and Columbus Avenue, Dental Dreams is a family friendly dental clinic offering comprehensive services for you and your family.
Dental Dreams was founded and is led by a dentist with a strong commitment to bringing the very best available dental care to all patients without regard to income level or form of payment. We accept all forms of dental insurance and treat patients of all age levels.
Services offered at our Roxbury location include: dental check-ups, teeth cleanings, exams and x-rays, root canal, tooth extractions, teeth whitening, and many more.
Our experienced dentists receive industry leading training and our offices are equipped with the very best in new technologies to ensure that the care you are provided is second to none.
Dental services should not be a luxury for you and your family. Oral health is a vital component of every person's overall health. We look forward to helping you with your dental needs. Make an appointment today!