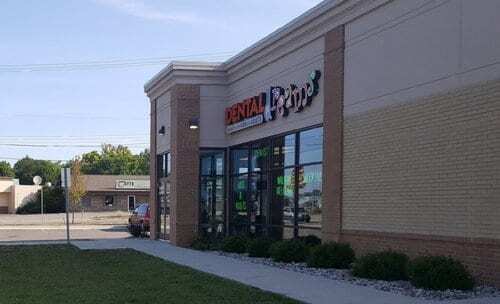 6111 South Cedar Street Lansing MI 48911
Cross Streets: Miller Rd & Cedar St
Behind Meijer
Get Directions
---
Dental Dreams - Family Dentist Located in Lansing
Take a break from cheering on the Spartans and come visit Dental Dreams in Lansing, Michigan. Located on South Cedar Street behind Meijer, our dental office is one-of-a-kind; focused on providing top-of-the-line dental services for both adults and children. We combine an unbeatable experience with competitive pricing and a knowledgeable, well-equipped dental staff. We welcome all forms of dental insurance and offer evening and weekend hours for your convenience.
As a family-friendly dental office, we offer a wide array of services to meet each individual need, including: dental check-ups, teeth cleanings, exams and X-rays, root canal, tooth extractions, teeth whitening, and more. All of our Michigan dentists are experienced in performing ALL avenues of general dentistry. Unlike some dental practices that only provide limited services, we provide comprehensive services to meet the needs of each and every dental client. As a company founded by a dentist, we place patient care ahead of profitability, a Dental Dreams guarantee.
Our goal is to ensure this is the last dental office you have to look for in Lansing. At Dental Dreams, we strive to deliver the quality care all patients deserve in a fun and friendly environment. We are committed to bringing top-notch dentistry to all members of the Lansing community, even University of Michigan fans.