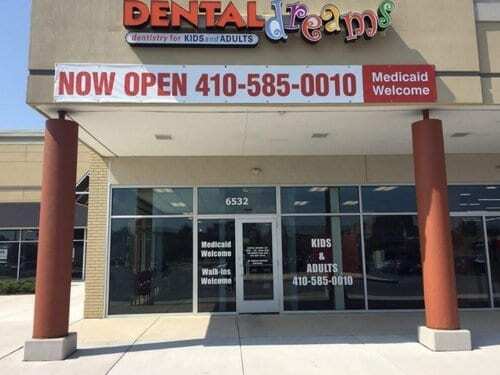 6532 Reisterstown Road Baltimore, MD 21215
Cross Streets: Reisterstown Road & Brookhill Road
Reisterstown Road Plaza (near Marshalls)
Get Directions
---
Dental Dreams - Family Dentist Located in Baltimore
Are you looking for a top-quality Baltimore dental office that can perform a comprehensive array of dental services to meet you and your entire family's dental needs? Look no further. Dental Dreams on Reistertown Road in Baltimore meets all of these objectives and more.
Founded and led by a dentist, we put our patients' needs first. We accept all forms of dental insurance. And for your convenience, we offer weekend and evening hours.
We also provide a full selection of general dentistry services, including: dental check-ups, teeth cleanings, exams and X-rays, root canal, tooth extractions, teeth whitening, and more.
We are easy to find in the heart of Baltimore with an office location in the Reisterstown Road Plaza (near Marshalls) at the intersection of Reisterstown Road and Brookhill Road.
Our dentists have the experience and training to provide you and your family with outstanding care and our offices are outfitted with state-of-the-art technology. Undergoing a dental procedure has never been easier.
We look forward to serving you and your family. Make an appointment today!