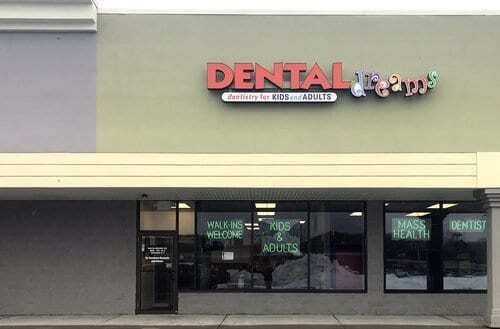 270 New State Hwy #9A Raynham, MA 02767
Cross Streets: Fall River Expressway & New State Hwy
Next door to Shaw's Supermarket
Get Directions
Your information is secure, we will not share or sell your information.
---
Dental Dreams - Family Dentist Located in Raynham
When Elizabeth Pole founded Raynham, Massachusetts in 1639, she became the first woman to found a town in America. Just like the town of Raynham, Dental Dreams was founded by a woman. Dental Dreams was founded and is led by a dentist with a commitment to bringing the highest quality dental care to all patients regardless of their income level or form of payment.
Dental Dreams is easy to find in Raynham. We are located on New State Highway at Fall River Expressway right next door to Shaw's Supermarket. You can't miss it.
We focus on the needs of patients and providing comprehensive dental services in a family friendly environment. For the convenience of our patients we offer evening and weekend hours and accept all forms of dental insurance.
Services provided at our office in Raynham include: dental check-ups, teeth cleanings, exams and x-rays, root canal, tooth extractions, teeth whitening, and many more. Whatever you or your family's dental needs might be, we are here to serve you.
Our dentists have the training and tools to provide you with industry leading care and our offices are equipped with state-of-the-art technology to aid in making your dental procedures easier than ever.
We are proud to be part of the Raynham community and look forward to seeing you on your next visit. Make an appointment today!