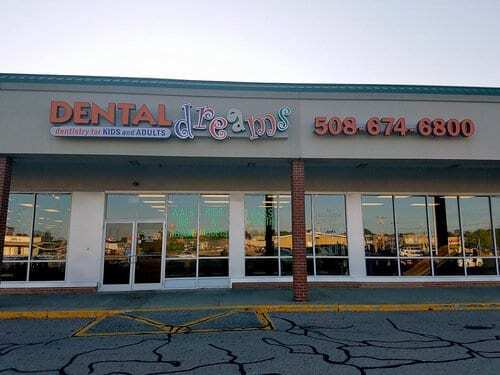 45 Mariano South Bishop Blvd Fall River MA 02721
Cross Streets: Laurel St & 81
Fall River Shopping Center next to TJ Maxx
Get Directions
Your information is secure, we will not share or sell your information.
---
Dental Dreams - Family Dentist Located in Fall River
Dental Dreams in Fall River, Massachusetts, located in the Fall River Shopping Center next to TJ Maxx is focused on creating the best experience for patients and providing top-of-the-line dental services for both adults and children. We combine great service with unbeatable pricing and a knowledgeable, well-trained dental team. We offer hassle-free insurance claims and provide evening and weekend hours to accommodate your busy schedule.
As a family-friendly dental office, we offer a wide array of services to meet each individual need, including: dental check-ups, teeth cleanings, exams and X-rays, root canal, tooth extractions, teeth whitening, and more. All of our dentists are fully licensed professionals approved by the Massachusetts Dental Board. Unlike some dental practices that only provide a limited array of services, we ensure everything-and everyone-is taken care of. As a company founded by a dentist, we place patient care ahead of profitability, a Dental Dreams guarantee. Don't just take our word for it, take it from people like Kristen D. who said, "I am not a fan of the dentist, but I was very comfortable at Dental Dreams".
Our goal is to ensure this is the last dental office you and your family will ever need. At Dental Dreams, we strive to deliver the quality care all patients deserve in a fun and friendly environment and are fully committed to bringing high-quality dentistry to all members of the Fall River community, regardless of their method of payment.