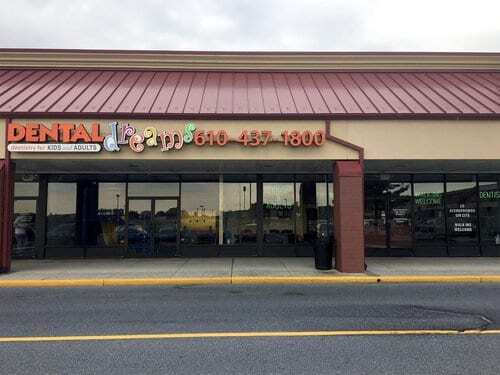 2180 MacArthur Road Whitehall PA 18052
Cross Streets: MacArthur Rd & Rt 22
Next to Redner's Supermarket
Get Directions
Your information is secure, we will not share or sell your information.
---
Dental Dreams - Family Dentist Located in Whitehall
Dental Dreams in Whitehall, Pennsylvania, located in Whitehall Square Shopping Center next to Redner's Supermarket is a unique dental office; providing top-of-the-line dental services for you and your family. We combine the best experience with unbeatable pricing and a knowledgeable, well-trained dental team. We accept all forms of dental insurance and provide evening and weekend hours to accommodate your busy schedule.
We are a family-oriented dental office that offers a wide array of services to exceed you and your family's dental needs, including: dental check-ups, teeth cleanings, exams and X-rays, root canal, tooth extractions, teeth whitening, and more. All of our dentists are fully licensed professionals approved by the Pennsylvania Dental Board. Unlike some dental practices that only provide limited services, we see and treat any/all dental problems with outstanding results. Don't just take our word for it, take it from people like Jamie C. who said, "Once you come here you'll never want to go anywhere else".
Dental Dreams in Whitehall is fully committed to expanding access to quality dental care for families. We pride ourselves on bringing top quality dentistry to all members of the Whitehall community, regardless of their form of payment.