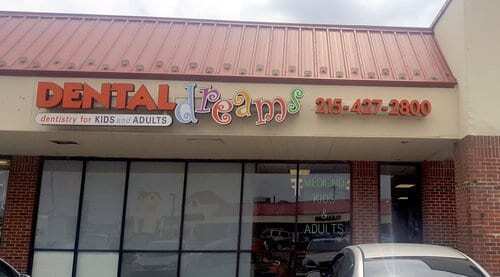 2459 Aramingo Avenue Philadelphia PA 19125
Cross Streets: Aramingo Ave & York St
Next to Thirftway Supermarket
Get Directions
Your information is secure, we will not share or sell your information.
---
Dental Dreams - Family Dentist Located in Philadelphia
Take a break from the Flyers game to visit Dental Dreams in Philadelphia Pennsylvania. Our office, located in Port Richmond Village next to Thriftway Supermarket provides expert dental services for both adults and children. We combine the best experience with unbeatable pricing and a knowledgeable, well-equipped dental team. We accept all forms of dental insurance as well as provide evening and weekend hours for your convenience.
As a family-friendly dental office, we offer a wide array of services to meet each individual need, including: dental check-ups, teeth cleanings, exams and X-rays, root canal, tooth extractions, teeth whitening, and more. All of our dentists are fully licensed professionals approved by the Pennsylvania Dental Board. Unlike some dental practices that only provide limited services, we see and treat any/all dental problems with excellent results. As a company founded by a dentist, we always place patient care ahead of profitability, a Dental Dreams guarantee.
Our goal is to ensure this is the last dental office you and your family will ever need in Philadelphia. At Dental Dreams, we are committed to expanding access to quality dental care for families and pride ourselves on bringing top-notch dentistry to all members of the Philly community, even Penguins fans.