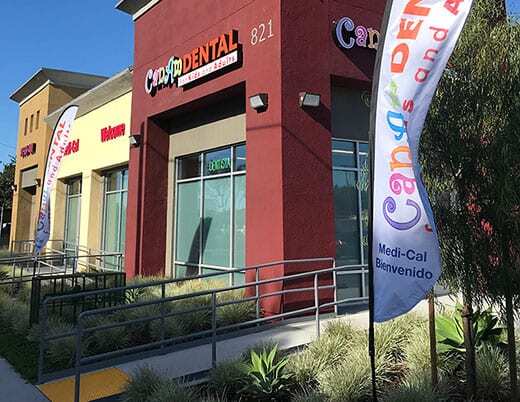 821 Rosecrans Ave, Compton, CA, 90222
Cross Streets: North Wilmington Ave & Rosecrans Ave
Get Directions
Your information is secure, we will not share or sell your information.
---
CanAm Dental - Family Dentist Located in Compton
CanAm Dental is proud to be able to serve Compton, California. Whether you hail from Sunny Cove, Leland, Downtown Compton or Richland Farms, we welcome you and look forward to serving you and your family's dental needs in "Hub City."
Located in the brand new shopping plaza at the corner of Wilmington and Rosecrans Avenues, next to Sprint and across from Chevron and Davis Middle School, CanAm Dental is equipped to provide you and your family with top-quality and comprehensive dental services. All forms of insurance are accepted at CanAm Dental, including Medi-Cal, Denti-Cal and Liberty Dental for both children and adults.
We know you are busy and have many demands on your time. For that reason, we offer Saturday and evening service hours to allow you to schedule your appointments at a time that is most convenient for you and your family.
CanAm Dental was founded and is led by a dentist who ensures that all medical decisions are made with the patient's best interest in mind. Our industry-leading dentists have access to state-of-the-art technology to be able to provide you all the benefits modern technology allows.
Among the comprehensive dental services performed at CanAm Dental at the Compton location are: dental check-ups, teeth cleanings, exams and X-rays, root canal, tooth extractions, teeth whitening, and more. All of our California dentists are experienced in performing ALL aspects of general dentistry.
You can relax and smile because CanAm Dental is committed to providing quality dental care to you and your family regardless of your form of payment.
Dental care is an essential and necessary element of you and your family's health. So, don't wait! Make an appointment today.